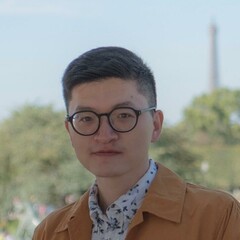 Fino Feng
Art director@ Theia studio
SF, United States
Summary
As a senior game concept artist, I have worked for more than 10 years in the game industry and have helped design and promote more than 20 games worldwide. Currently with IGG, I have been working as Senior Consultant for multiple mobile game projects, including matching, sandbox, and MOBA games.
Highly self-motivated, I am an independent thinker and problem solver in my work. I learn quickly and have a strong need to grow as a professional. My design approach is logical and collaborative, and I rely on rapid iteration methods to develop projects. I value humility, in myself and others, as a balance to confidence and as a method for learning from my talented peers.
Thanks to my multi-cultural background, I have the benefit of a wide perspective and an open mind. My experience with outsourcing work gives me the added ability to quickly understand complex and varied needs, and I've learned to communicate efficiently in both visual and verbal ways.
My personal interests include fashion design, art history, photography, technology, and electronic hardware. I am curious about the world and love to travel with family and friends as a source of creative inspiration.
Skills
Environment Design
Illustration
3D Modeling
Character Design
UI Design
Software proficiency